The Full-Service Solution to manage large amounts of accommodations
Today we have released a unique travel technology solution for managing large amounts of accommodations; our new product, the NextPax Supply API, lets you connect all your accommodations, update in real time and synchronize across all distribution channels.
Connect and distribute your accommodations to over 100 distribution channels, including: Google, Airbnb, Expedia, Booking.com, Vrbo and many more. 
Our state-of-the-art API enables you to connect any type of supply source, whether it's a PMS, CRS, bedbank or even your own developed system.
Synchronize and connect
The NextPax Supply API allows you to synchronize your account information, content, pricing and availability, manage reservations and payments, and apply automated channel management. The many endpoints of our Supply API make it an all-in-one and user-friendly interface, especially created for accommodation partners with a large amount of inventory. The endpoints of the NextPax Supply API include amongst others:
Content Manager
Rates & Availability
Reservation Management
Automated Channel Management
Moreover, integrating with the Supply API means you can also benefit from the following:
Connect to over 100 premium NextPax distribution partners
The Supply API is fully compliant with the: Payment Card Industry Data Security Standard (PCI DSS), General Data Protection Regulation (GDPR) and Personal Identifiable Information Standards (PII)
All information in the NextPax Supply API is distributable
After integrating with our supply API you will also have access to our state-of-the-art channel management functionality.
Any updates made with our distribution partners are immediately incorporated into the Supply API
The Supply API is based on REST/Json technology and we have Swagger Documentation in our Developer Portal available to make development easier and faster.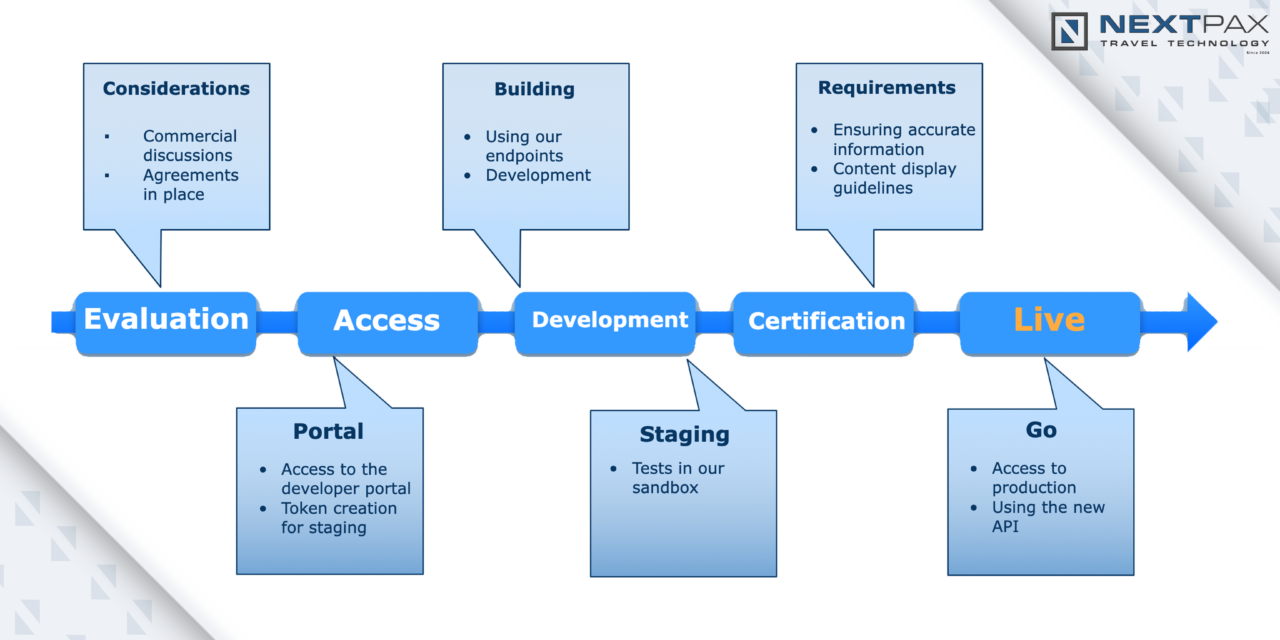 Have your developers explore NextPax Supply API documentation to understand how they can connect your travel business to the world, faster and simpler.
To learn more about the Supply API and to sign up: contact us.