Vrbo & NextPax Channel Manager – Reliable connection since 2012
Vrbo, Where families travel better together.
With over 2 million bookable vacation rentals, Vrbo connects homeowners with families and vacationers looking for something more than a hotel for their trip. The Vrbo community offers families an array of rental property types such as condos, cabins, lake rentals, beach houses, and more. Vrbo's mission is to find every family the space they need to relax, reconnect, and enjoy precious time away together. Listing with Vrbo, also means automatic distribution towards their other brands, Abritel.fr, FeWo-direkt.de, Bookabach.co.nz and Stayz.com.au
Choose your Full-Service Channel Manager to easily list your accommodations on Vrbo .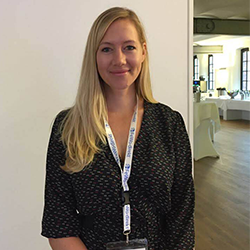 "Property managers who work with Preferred Partners such as NextPax have shown great success on Vrbo sites."
Henrike Herr
Senior Lead, Channel Operations at VRBO
Why choose NextPax as a Channel Manager to run your accommodations on Vrbo?
Awarded
For years we have been a strategic and preferred channel manager for Vrbo. They have awarded us for our state of the art connectivity being their Preferred Partner globally for accommodation companies looking to connect via channel management solutions. We are very proud on the long-lasting relationship we have with the Vrbo team.
Content Management
NextPax Travel Technology is offering full content management on the connection towards Vrbo. Your pictures, descriptions, amenities and any related section related to Vrbo's content requirements can be shared from our system.
Onboarding Solution
Once you have your Vrbo Advertiser ID, we can fully build your accommodations on Vrbo. Did you know we can build 40.000 accommodations and have those hosted on Vrbo within 5 minutes?
Custom Cancellation Policy
NextPax Travel Technology has the opportunity to provide your custom cancellation and prepayment policy towards Vrbo. This is a huge advantage in our Vrbo connection, and a competitive advantage for them overall – as they allow accommodation partners to distribute under their own policies towards the Vrbo audience.
Reviews
With Vrbo, you have the opportunity to provide reviews that you have sourced yourself – either from your own brand.com website or offline. You can upload these reviews via us towards all websites of the Vrbo family.
Diverse Pricing Solutions
Through NextPax you are able to set a diverse range of pricing solutions for Vrbo. We do operate on a Length of Stay model with Vrbo, which enables you to set prices for any length of stay, any stay date and for each occupancy. Also we can let Vrbo know which taxes or additional fees are payable on location of the property. Also you can rent your accommodation towards long-stay guests, who stay up to 90 days in your accommodation.
Characteristics of NextPax's connection with Vrbo
Trustworthy and reliable connection since 2012

Access to priority support from the Vrbo team

The ability to synchronize your advertiser ID with us in just a few clicks

Open to any type of inventory, from hotels to lodging, resorts to villas and anything in between

Integrated Reviews en Messaging Solution

Complete compatibility with all Booking.com's consumer payment solutions

Very diverse pricing solutions available, including Length of Stay pricing, multiple policy options and long-stay rates available

Provide on-site additional costs, such as local tourist tax or other costs payable at location

Rank higher on Vrbo, because of NextPax's compatibility with Vrbo's Price Consistency program
| | |
| --- | --- |
| | |
| | |
| | Hotels, Vacation Rentals, Holiday Parks, Resorts and alternative accommodations |
| | |
| | |
| | Full: Pictures, Amenities, Descriptions, Geographical Details, Property Details, Booking.com Specific Details |
| | Bookings, Cancellations, Modifications, Booking Status Retrieval, No-Show Reporting, Invalid-CC Reporting |
| | Length of Stay Pricing, Multiple Rate Plans, Long Stay Pricing (>90 nights), Availability up to 465 days |
| | Manage Booking.com Reviews |
| | |
| | |
| Payment Solutions to capture guest payments | Traveler Credit Cards, Booking.com's Virtual Credit Cards, Bank Transfer payout by Booking.com, Payment-Link |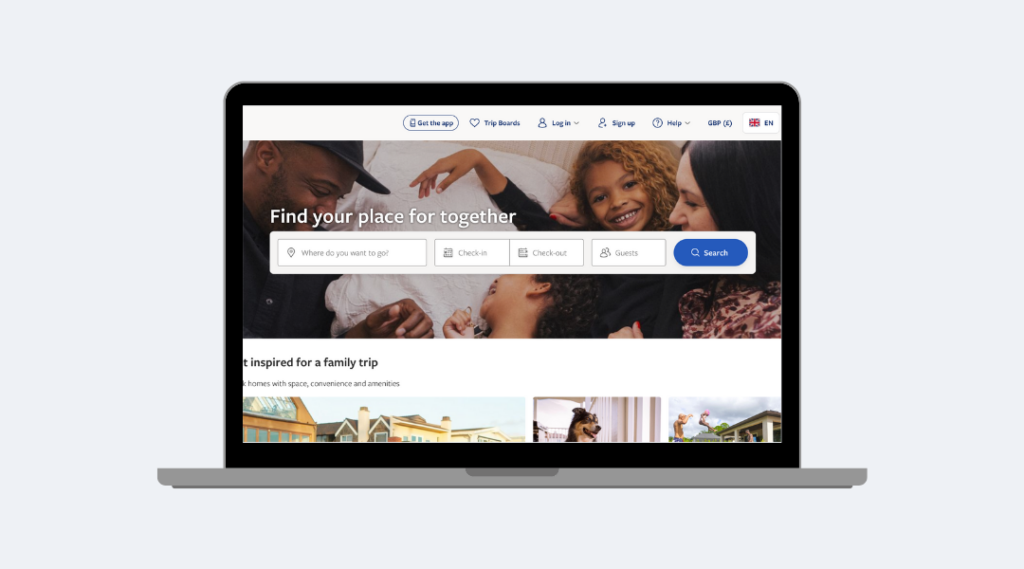 Top brand
Vrbo is a brand that's top of mind for families and groups of friends searching for the perfect place to stay on their next vacation. The Vrbo family of websites are the go-to option to book vacation homes, cabins, cottages, and condos.They have 15,9 million worldwide unique visitors and about 257 million page views every month
More control
Vrbo is the acronym for Vacation rentals by owners, and this is fetched through the entire experience. You, as a vacation rental owner, can use your own policies to advertise on Vrbo and you can upload your own sourced reviews. Also unlike other channels, they allow you to upload and use your own property descriptions
Many resources
With Vrbo being part of the Expedia Group, there are a lot of resources made available to improve the product, demand generation and services offered to vacation rental owners every day. Did you know that more than 1,000 people at Vrbo are working every day to improve the partner experience and to deliver your next guests?
Exceptional guests
Vrbo is bringing exceptional travellers to your doorstep. On average families who book on Vrbo: Spend 5 times more than other travellers, Stay 3 times longer than other travelers and give rave reviews, you as a property manager can on average earn a 4.9 out of 5 stars
Market-level insights
Accommodation partners that list on Vrbo get access to extensive global Vrbo data to give market-level insights based on property, pricing, location data and more. You can then use this data to make smart decisions that drive your visibility, bookings and revenue
Promotion
When you list on Vrbo, your property is automatically distributed across all global Vrbo sites, such as: Abritel.fr, FeWo-direkt.de, Bookabach.co.nz and Stayz.com.au
Support
Vrbo offers state of the art sales, account management and onboarding support. Aside from that you can benefit from tier-1 and tier-2 support teams if anything unexpected happens
Flexible cancellation policies
Vrbo offers a simplistic but flexible set of cancellation policies for hosts to select. There are 6 policies to select, from No Refund, Strict towards, Firm, Moderate and Relaxed. Did you know that hosts with Moderate or Relaxed policies can end up with a booking and stay increase of more than 20%? And on top of that they offer a custom option as well, for you to distribute your unique cancellation and prepayment policy
How do I get better placement in Vrbo's search results and stay competitive?
Owners and managers who meet up with Vrbo's Marketplace Standards are often placed higher in search results. Therefore, we recommend improving your property's performance by focusing on the following key metrics: 
Cancellation rate – Avoid initiating cancellations whenever possible. Because this may negatively impact your cancellation rate. Travelers can initiate a cancellation request from their traveler account, which will not impact your cancellation rate. 
Bookings – Accepting most booking requests boosts traveler confidence in your property and our platform.
Acceptance rate – Travelers feel frustrated when they find out a property is unavailable after they've requested a booking. So, by accepting a lot of booking-requests will increase traveler confidence in your property and will improve your acceptance rate.
Reviews – Encourage travelers to submit feedback after their stay at your property. When you accept online bookings, travelers will automatically receive review requests after their stay is complete.
When and how does Vrbo charge commission?
Vrbo bills commission monthly. In the first week of the month, you'll receive an invoice for all stays completed the prior month. In addition, you have access to a monthly statement of all bookings and invoices completed in the previous month. You can access it in your Vrbo dashboard
How Is Vrbo offering support?
On help.vrbo.com you can find all available information to help you as an accommodation partner to find your way around in the Vrbo community. Also, their YouTube channel contains all how-to video's specifically catering accommodation services and 24/7 support is available in your language.
How can I become a Vrbo Premier Host?
In order to become a Vrbo Premier Host, your account and accommodations need to meet the following requirements:
You need to have a 4.3 or higher average review rating (out of a 5 point system).
Maintain a 90% or higher booking acceptance rate.
Maintain a low owner initiated cancellation rate, less than 5%
Have 3 or more guest reviews.
Five bookings or 60 booked nights.
Vrbo has a Premier Host scorecard available under Performance in your Vrbo dashboard, where you can track your progress toward achieving Premier Host status. Vrbo quarterly assesses all applications and gives the Premier Host status if all requirements are met. Benefits are: Premier Host Badge, included in Premier Host filter, access to their Boost Program (improves search position) and priority support with 24/7 access.
Does Vrbo also offer long-term stays?
Yes! Vrbo is now able to offer 90-day stays.
I'm new to Vrbo - how do I sign up via NextPax?
Simply enroll with Vrbo via this link and select NextPax as your software partner, we will then be notified and push all of your accommodations available in the NextPax Core Channel Management System instantly towards Vrbo. After a test-booking you should then be good to go! https://www.vrbo.com/p/onboard
I have multiple properties to manage, how can I do that efficiently?
Our NextPax channel management software allows you to build, manage and control an unlimited amount of accommodations at the same time from our system. We sync all the details of your accommodations over our connection with Vrbo. No more manual work to be done!
A Vrbo guest cancelled directly with me, how do I inform them?
Once your reservation is cancelled in your pms, NextPax automatically picks up on this and delivers a cancellation message towards Vrbo. However, you may want to advise the guest to cancel their reservation in their Vrbo account, as then the cancellation will not count towards your cancellation rate for the Premier Host program. Did you know your guest can easily do this from their Vrbo account?