Airbnb Channel Manager –
Effortlessly manage all your Airbnb listings with our powerful channel manager.
NextPax Channel Manager and Airbnb's joint purpose is providing a connection between yourselves as hosts and their guests.
You'll benefit from:
Full content management towards Airbnb
Possibility to sync your host account
Reviews and messaging engine
Option to manage multiple host account efficiently
Set diverse pricing solutions .. and more!
"NextPax & Airbnb have been successfully partnering for over 7 years. During that time NextPax has further improved an already flawless API integration with Airbnb allowing mutual clients to grow their business on our platform."
Simona Zudyte,
Senior Partner Manager EMEA, Airbnb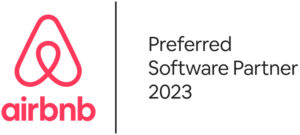 Why choose NextPax as a Channel Manager to run your accommodations on Airbnb?
NextPax Travel Technology – Channel Manager is offering full content management on the connection towards Airbnb. Your pictures, descriptions, amenities and any related section related to Airbnb's content requirements can be shared from our system. NextPax also advises you on where to improve and how to become an Airbnb Superhost. Did you know that we can build 40.000 accommodations and have those hosted on Airbnb within 5 minutes?
NextPax has a specific capability that will profit medium to large sized organizations. In our channel management software you can manage multiple Airbnb host accounts and aggregate all operations, guest communications and property optimization tactics in just one system, instead of repetitively coordinating this in 10, 20 or 200 host accounts.
Characteristics of the NextPax Channel Manager connection with Airbnb
Airbnb as a company, was born in 2007 when two Hosts welcomed three guests to their San Francisco home, and has since grown to 4 million Hosts who have welcomed more than 900 million guest arrivals across 220 countries and regions. Every day, their Hosts offer unique stays and one-of-a-kind activities that make it possible for guests to experience the world in a more authentic, connected way, promoting belonging, community and trust around the world. The only platform offering hosted travel and the ability to live anywhere on a global scale, Airbnb continues to innovate and lead the way in helping people make travel their way of life.
About the Airbnb Channel manager integration - FAQ
NextPax provides a two way certified connection towards Airbnb.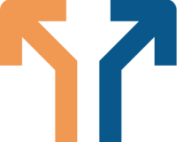 Contact us to learn how we can help you improve channel management.