Market your properties to millions of travellers worldwide

All property types are supported (key & representative level)

Always your own brand

Integration support and documentation

No new or additional software required

Full content sync:
Availability, rates, content, photos and retrieve bookings automatically

NEXTPAX CONNECTS YOUR PROPERTIES
TO MILLIONS OF VISITORS
NEXTPAX CONNECTS
YOUR GATEWAY TO THE VACATION RENTAL MARKET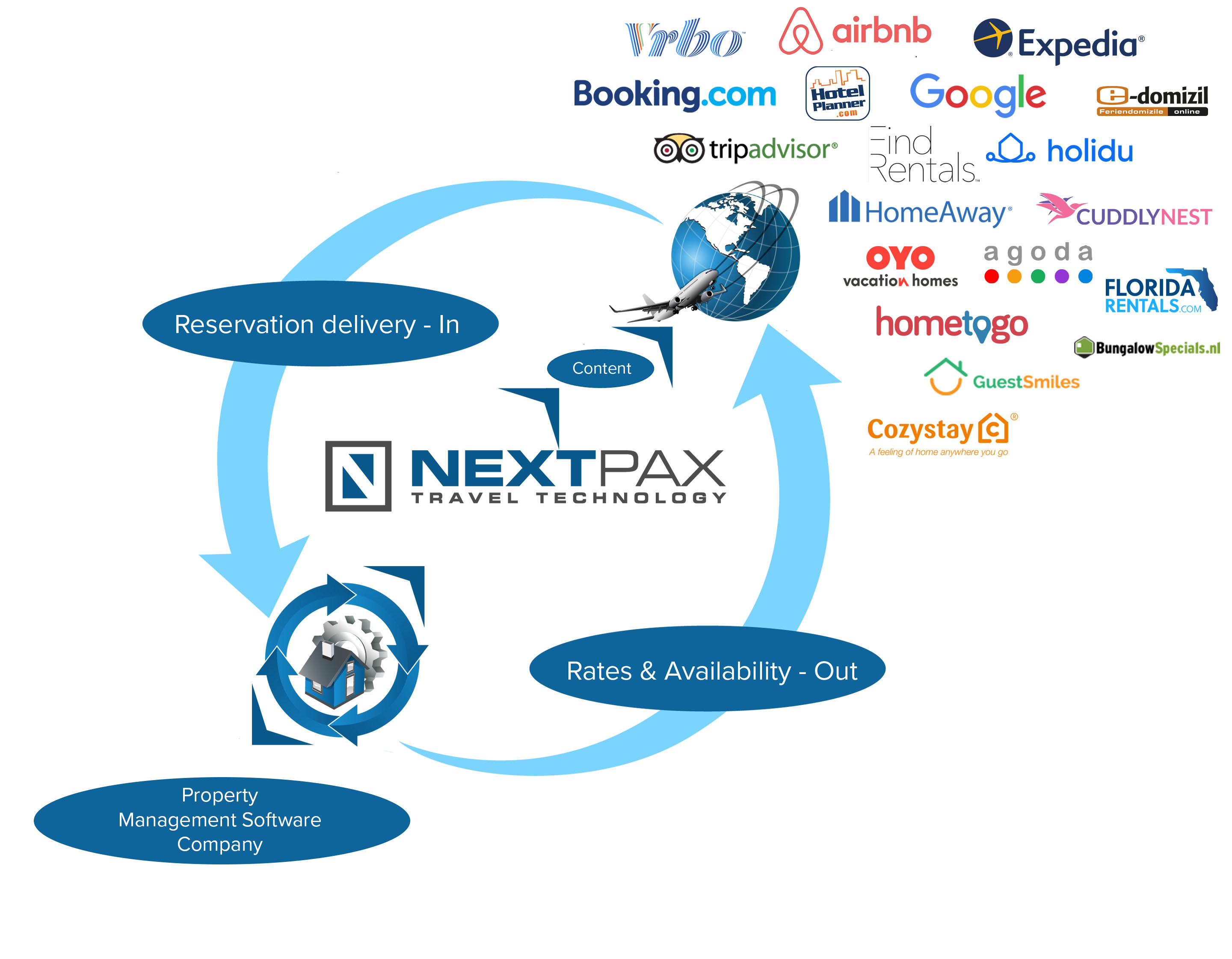 LOOKING FOR MORE INVENTORY?
NextPax offers more than 600,000 unique and active vacation rentals and 50,000 hotels from more than 300 property managers all on an instant bookable basis
Testimonials
"We have been working with NextPax for quite a while. We have got to know NextPax as a reliable, professional and pleasant technical partner with a good view on e-commerce."
"The speed of adding the channel and configuring the inventory in multiple accounts is so quick and easy, and the onboarding from the PMS to the channel is the fastest we have ever encountered in a channel manager. The flexibility to have multiple accounts with different policies, fees, and configurations has made the integration highly successful. NextPax is an exceptional partner, and we are excited to see what lies ahead." Founder and CEO, Steve Milo.
'The vacation rental industry is in a transition process, where both consolidation – and new players going into the market – is part of a normal quarter. For us it's therefore of great importance that we have a reliable partner that allows us to be a significant part of this transition. NextPax has a deep knowledge about the industry and a leading technology platform supporting that knowledge. Besides that, the NextPax team also plays an active part in developing new commercial opportunities within the vertical. That is what I call reliable.'
More testimonials