You may by now have received the communication from Airbnb that they are deprecating the distribution of the guest alias email address by 30th of September 2023, as they solely want to rely on their api-led messaging product, which is the primary and safest means for Hosts and Guests to communicate with each other.
NextPax has developed Airbnb's Messaging Service within our Messaging & Reviews Engine and therefore we have provided a solution that replaces the guest-alias email, keeping the communication lines open between hosts and guests, with no loss of functionality and powerful extras to make your operations streamlined. By 10th of August 2023 we will be migrating all customers over to the new solution, that is powered on our Messaging and Reviews engine.
How can you use the NextPax Messaging & Reviews Engine?
Via our application under 'Messaging'.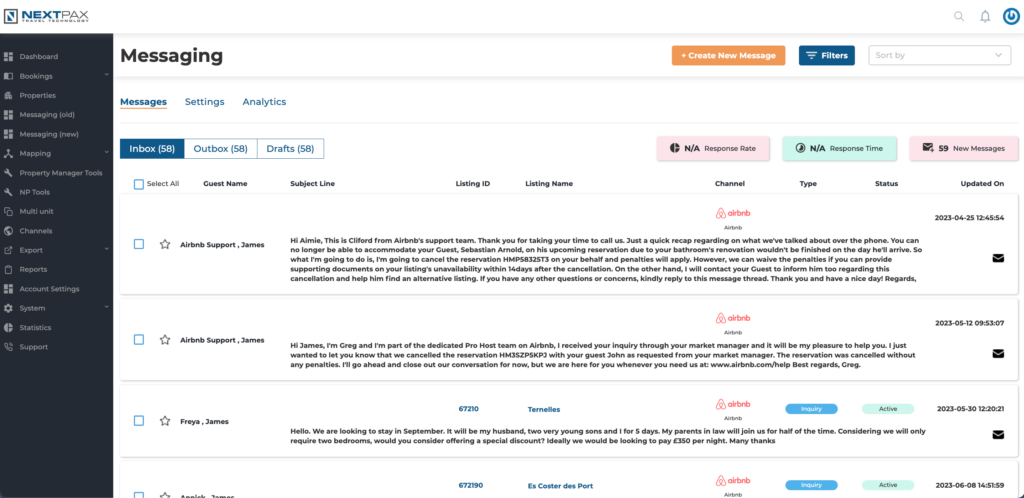 Via our new messaging API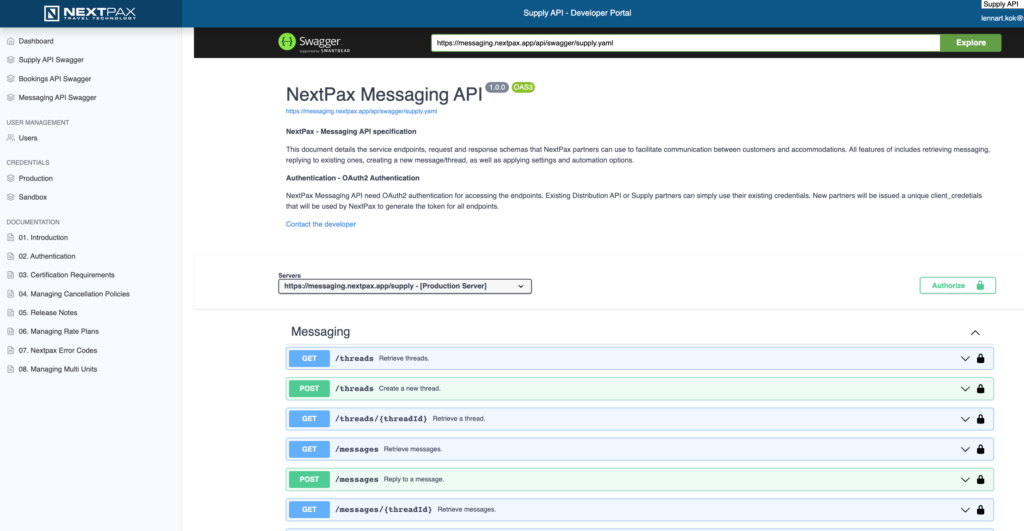 Via installing a messaging forwarding service, with our Messaging settings, you can forward any incoming guest message to an inbox/email of choice. Note: you will receive the messages via a NextPax.com email address.

Extra Functionalities
Aside from the capability to replace the guest-alias email, without the loss of any feature you would normally have, our Messaging and Reviews Engine have a couple of extra functionalities that empower you to enhance and simplify your customer service.
Auto-Reply options on Messaging – Our application supports auto-replies in multi-language for booking requests and instant bookings – this helps you to get the reply response rates up, which is generally good for ranking, customer experience and helps you towards the SuperHost Status of Airbnb.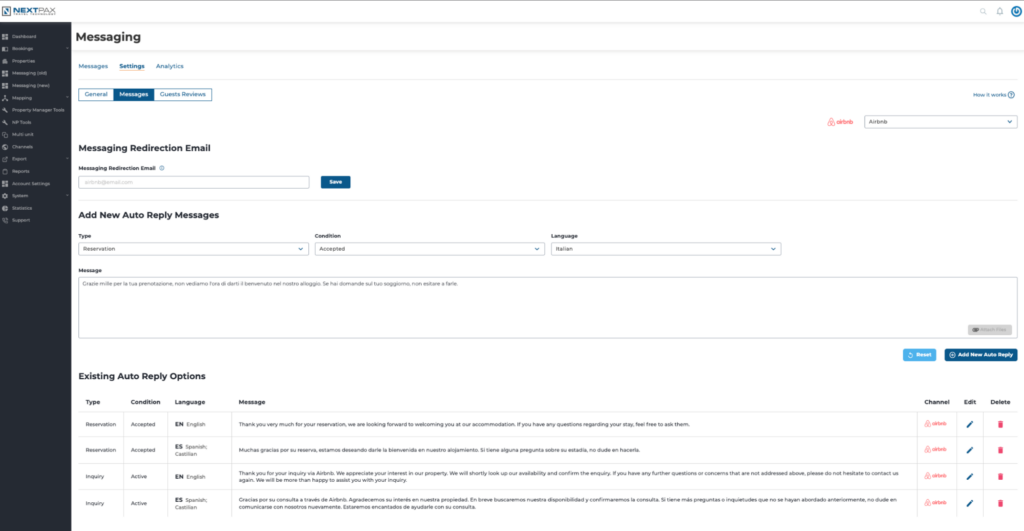 Auto-Reply options on Reviews left by the Guest – Our application provides the option to set auto-responses, per review score, in any language. This will help you to have to respond to less guest reviews manually, this while you stay in good interaction with the guest, enabling you to focus only on those reviews that require your personal attention.

Automatically review the Guest – Our application provides the opportunity to automatically review the Airbnb guest on cleanliness, communication and house rules. Also you can leave an automated message and recommend the guest. This again helps you to automate the process, which impacts ranking and positively influences Superhost status criteria.

Aggregating Messaging for Multiple Host Accounts In case you are working with a multitude of host accounts (larger partners), NextPax can aggregate all messages and reviews under one roof in our Messaging & Reviews Engine.
As mentioned before, we will activate the NextPax Messaging Service by 10th of August 2023 for all our customers. For the extra functionalities, kindly explore the Messaging and Reviews settings and set up the automated features upon choice.
Not yet using one of our channel management solutions? Or would you like to learn more?