Smart Automations with Escapia Channel Manager
Escapia offers vacation rental solutions for property managers. The vacation rental software to help you easily manage 25 properties — or 2,500 — with smart automation, custom business guidance, and more. Manage your accommodations faster, smarter and more efficient on all the major booking channels with the full-service channel manager.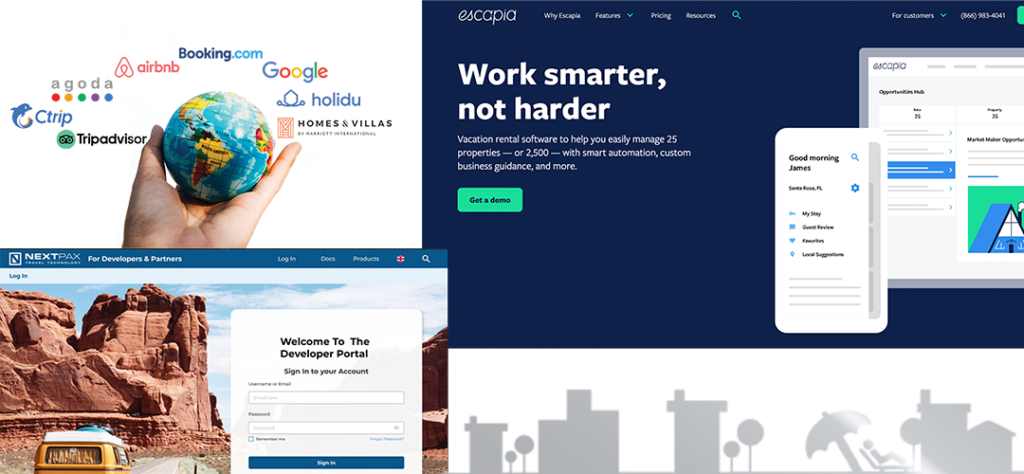 Characteristics of the Escapia – Channel Manager Connection
Priority Support
Our international team is always ready to help you.
With offices in the US, Europe and Asia, we are available 24/7.
Constant Development
We are always improving the connections with the channels and always stay on top of newly launched technology from the channels.
Rate & Fee Multiplier
Mark up rated and fees per channel.
Pay per Booking
Our pricing model is on a pay-per-booking basis. So you only pay when guest(s) actually stays.
Handle all Inventory Types
Manage all kind of inventories, such as Single Unit, Condo Complex Style (cluster) and Hotel Style Unit Type. Read more about the channel manager for hotels, vacation rentals, resorts or other accommodation types.