We are excited to announce the newest addition to our channel manager suite – Booking Requests. This feature enables customers on Airbnb to send inquiries and requests for bookings directly to our accommodation partners or managers. Our API connectivity and automated notification systems enable accommodation partners to confirm or deny requests in real-time, making the booking process more efficient.

Improved Customer Experience
The Booking Requests feature streamlines the booking process, making it faster and more convenient for customers. Instead of going through the traditional booking process of sending messages back and forth with accommodation partners, customers can now simply send a request and wait for a response. This new feature saves customers time and effort and provides a more seamless booking experience.
Efficient Management for Accommodation Partners
The Booking Requests feature also provides significant benefits for accommodation partners and managers. By having the ability to manage booking requests in real-time, they can increase their response time and improve their overall customer service. Additionally, the feature can be managed through NextPax's channel management suite, allowing accommodation partners and managers to easily keep track of their requests and bookings in one place.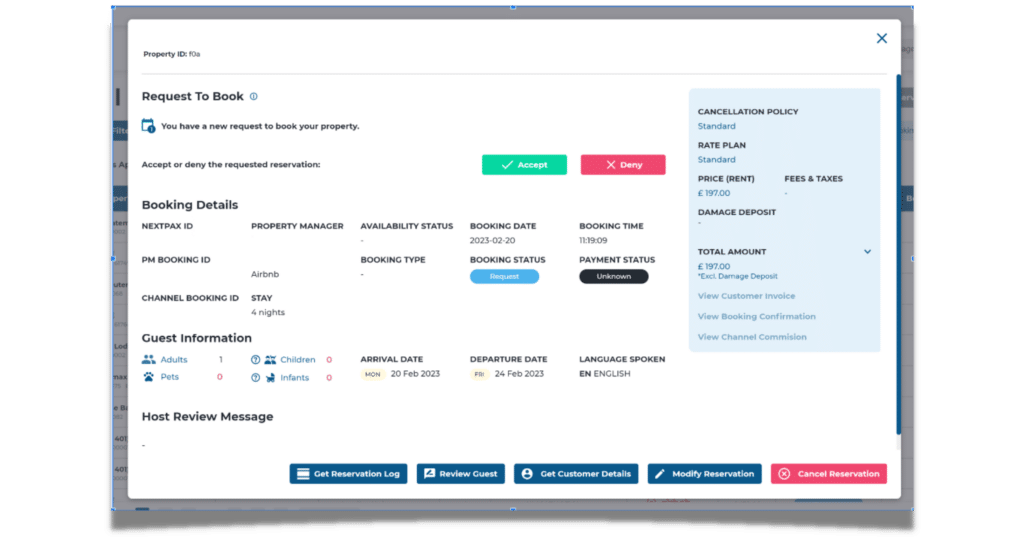 Get started with our new 'Booking Request' feature!
API Connectivity and Automated Notifications
NextPax's API connectivity and automated notification systems are the backbone of the Booking Requests feature. The API enables seamless communication between channels, accommodation partners, and managers, while the automated notifications ensure that requests are seen and responded to quickly. This automation saves time and minimizes the risk of missed requests or delayed responses.
Get Started with NextPax's Booking Requests Feature Today
The Booking Requests feature is the latest example of NextPax's commitment to providing innovative solutions for the channel management process. This new feature streamlines the booking process for both customers and accommodation partners, improving customer service and increasing efficiency.
We encourage all of our clients to take advantage of this new feature and see how it can benefit their business. If you have any questions or feedback, please do not hesitate to reach out to our support team. We are always here to help and provide the best possible solutions for your business needs.
Would you like to get started or learn more about our channel management solutions? Then contact us now.