Track Hospitality Software
Track HS
is an integrated software and solutions provider for the hospitality industry. The award-winning hospitality software solution modernizes and simplifies all aspects of your property management operations.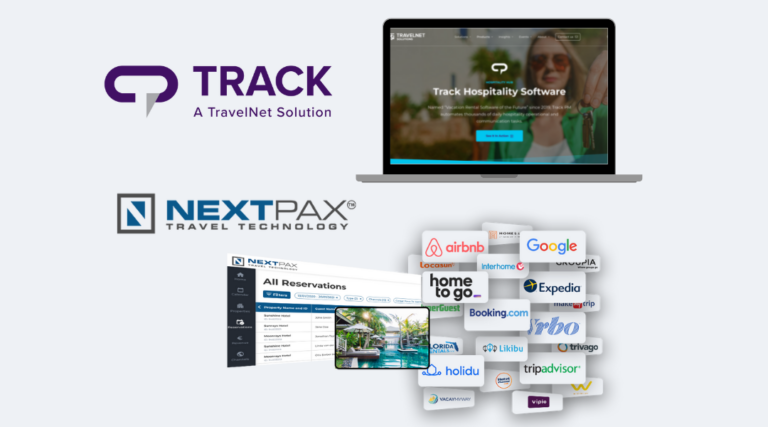 Characteristics of the Connection Between NextPax and Track HS
Channel Specific Rate Plans and Fees
Rate Plans can be configured in Track for each channel. This allows for seamless control, tracking and reporting within Track.
Handles All Inventory Types
These include for instance Single Unit, Condo Complex Style (cluster) & Hotel Style Unit Types.
Only pay for successful bookings / stays. 
We only receive the image tag Home from Track. Our system will analyze and automatically take images for better channel content.
We provide the option to display the PM Profile -for some of our channel partners, such as Booking.com and Google. We can display the PMC's logo / brand or direct contacts info.