Opera by Oracle Channel Manager
Opera by Oracle is a PMS platform on the Oracle Cloud, globally used by hospitality operators. Oracle Hospitality OPERA Cloud Property Management is a cloud-based, mobile-enabled platform for next-generation hotel property management.
The integration between Oracle Hospitality and NextPax enables users of Oracle OPERA 5.5 (and above) and Oracle Cloud 20 (and above) to manage their online distribution in real time, synchronize and update the pricing and rooms on various online channels, such as Marriott International – Homes & Villas .

Using Oracle to connect with NextPax enables you also to sync reservations, rates and availability on all connected channels. Within NextPax you can add content like amenities, photos, and descriptions to be instantly distributed to all the connected channels.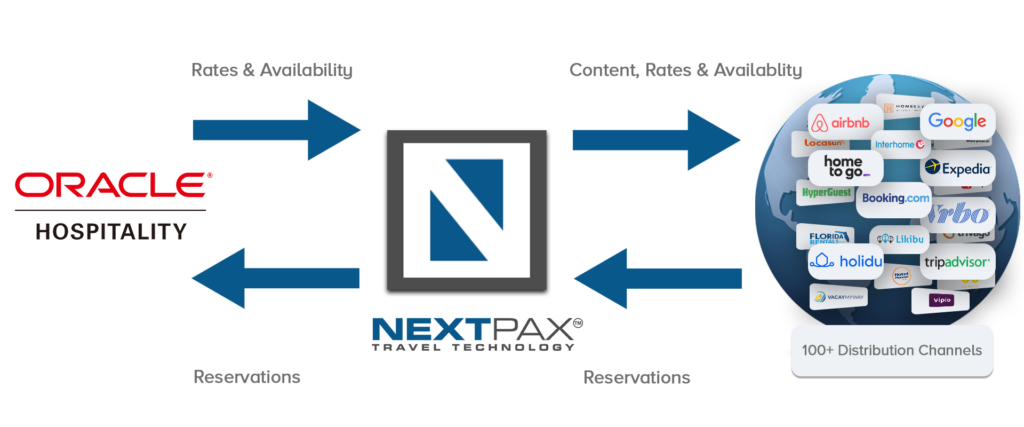 Opera by Oracle and the Channel Manager Integration - FAQ