Get user intuitive information and statistics directly in the CDS. It is very easy to generate reports, retrieve information and data and see all statistics related to your property(s). 
Get insightful stats and data about:
 Your property

 Performance

 Profit
The stats and data are constantly updated to ensure you always have accurate data.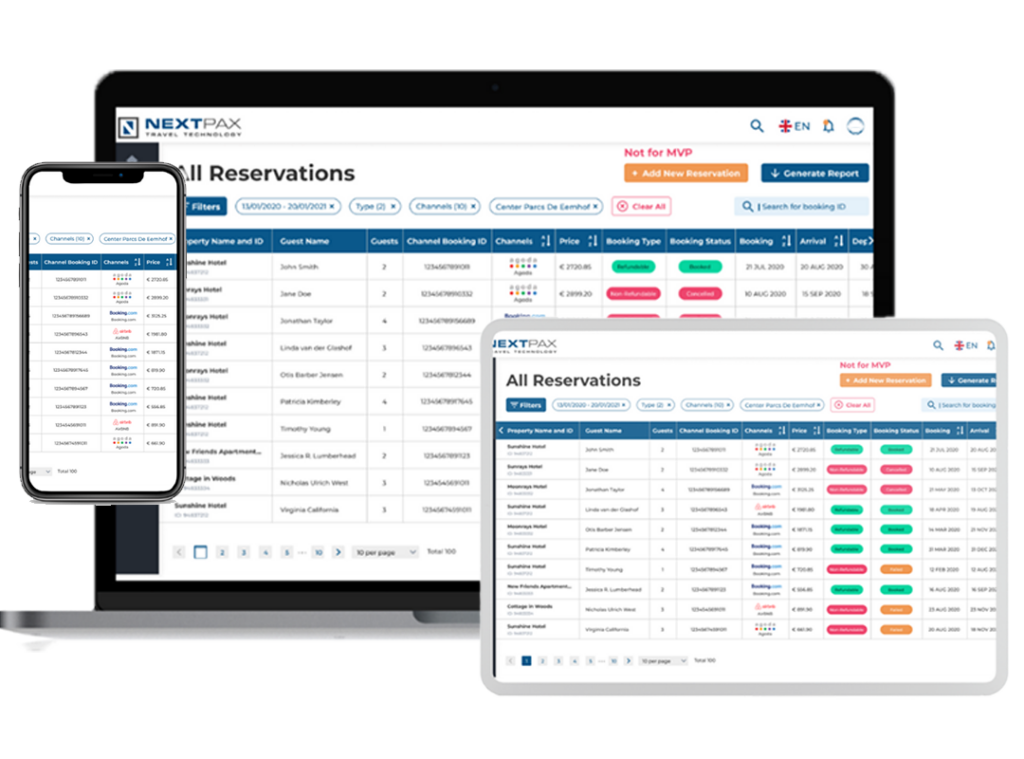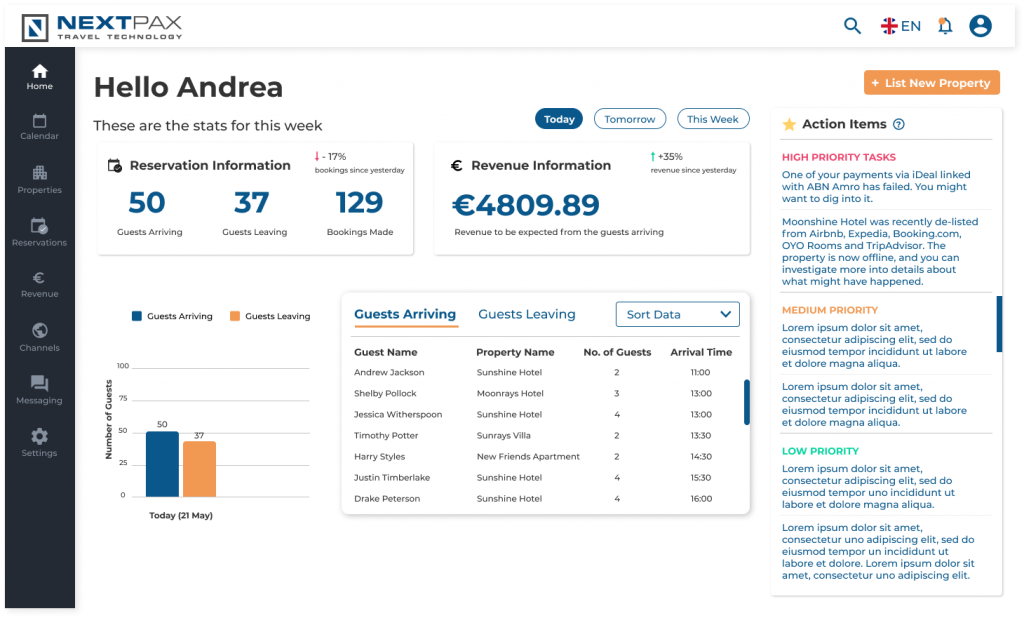 Performance, Property, Revenue Data
Within the user-friendly interface of CDS, you can directly go to revenue to get a clear and detailed overview of the performance and profit of your accommodation(s). 
Within the dashboard you can find an overview of reservation information, revenue information, guests arriving and leaving. Subsequently, you can sort the data of guests by: guest name, property name, number of guests and time. 
Moreover, it includes graphs, to immediately provide you with visual stats. Choose between generating an overview of your data by day, week or month. 
Add filters, sort and generate the reports that you need. 
We are constantly working on providing frequent updates and innovations.