Mews and the Full-Service Channel Manager
Mews is a European cloud based PMS with approximately 1750 hotels connected. They are headquartered out of Prague and connected with NextPax since 2020.
They have around 260 people in their organisation and are aiming to onboard two sets of segments:
1. Group Hotels, hostels and apartments
2. Independent Hotels and Hostels
Choose Mews to connect with your Full-Service Channel Manager and distribute to 100+ global and niche channels.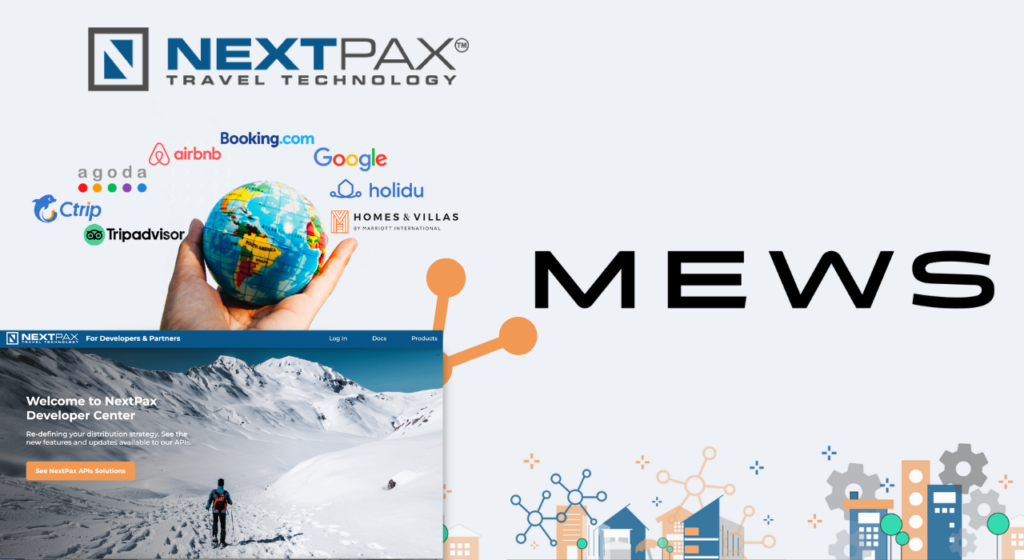 Characteristics of the Mews - NextPax Channel Manager Connection
New Generation Hospitality Cloud
Mews, founded by former hoteliers, is a new generation hospitality cloud for hotels, hostels, apartments and more. Mews gives hoteliers the power to deliver a remarkable guest experience while improving the activities and performance of their property, thanks to smart automation and an innovative, easy-to-use range of products and features.
Mews serves more than 1.900 properties in more than 60 countries on all five continents, and works with a large number of technology companies in the hospitality industry to provide hoteliers with an unbeatable platform. No other PMS offers so many integrations. At the HotelTechAwards 2020, Mews was voted Best PMS by industry peers.