January 20, 2018
NextPax is also gradually expanding its global portfolio with many other American property managers. Have you ever considered to strengthen your channel with luxury US-inventory? We would like to highlight two of our property managers to you:
Hawaii Luxury Real Estate manages about 20 luxurious upscale properties in diverse appealing locations on Hawaii. The inventory consists of golf villas and beach resorts, attracting active couples as well as families.
Holiday Isle has an extensive portfolio in Destin, Florida, ranging from beach homes to townhomes and luxurious and spacious beachfront condos. Holiday Isle also offers a wide range of properties that accommodate all boating needs.
Are you interested in the inventory of our American property managers? Feel free to contact us.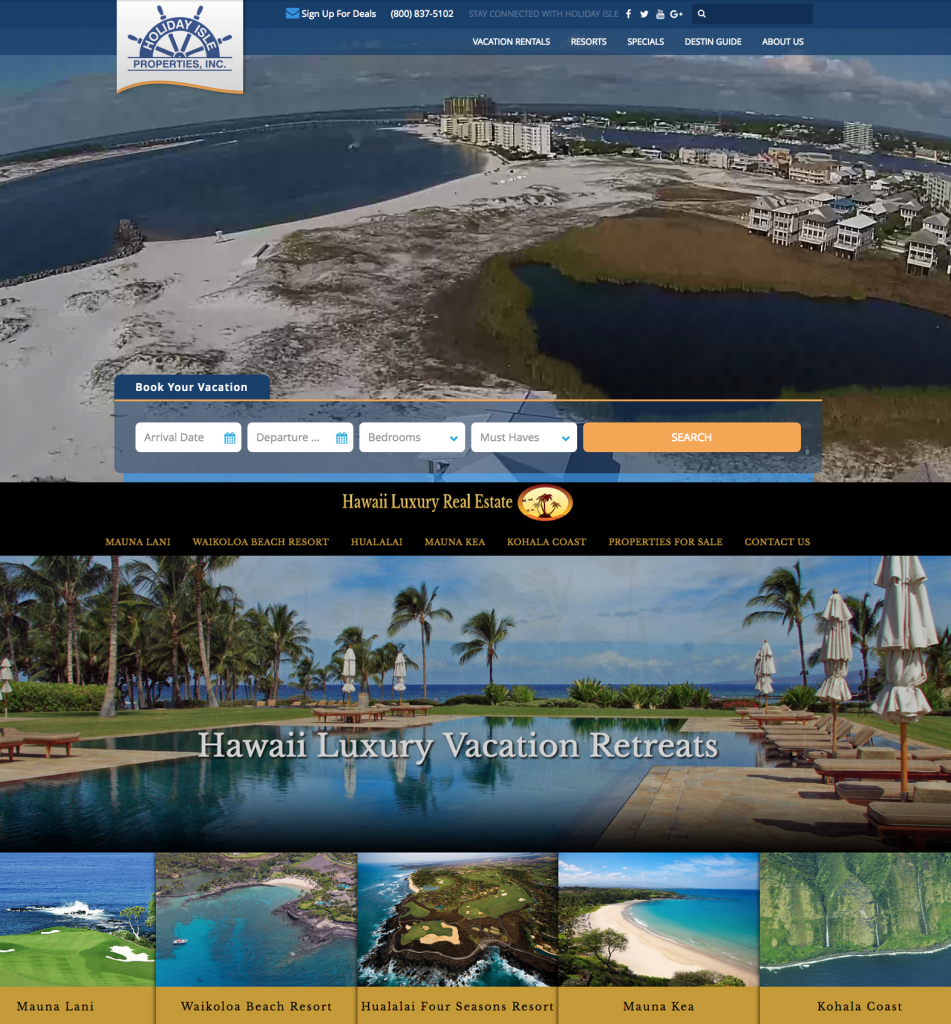 American Property Managers