Cuddlynest Channel Manager
CuddlyNest is the fastest-growing accommodation booking platform built by travelers, for travelers.
Their innovative booking fee-sharing model lets property managers take control of their own earnings.
List your vacation rentals on Cuddlynest with your full-service channel manager.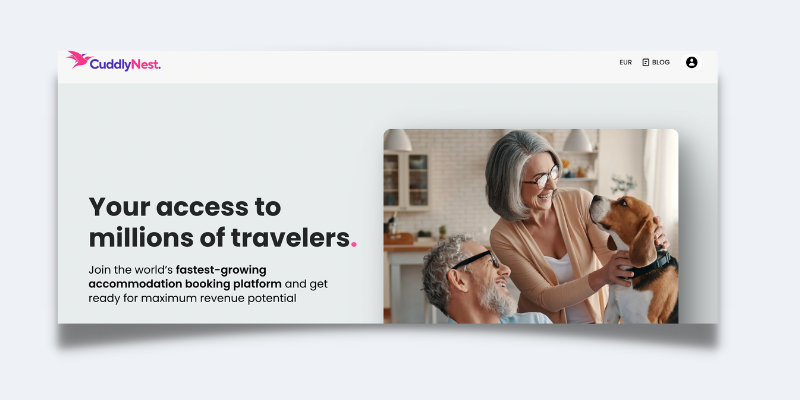 Cuddlynest and the full-service Channel Manager
Sync and update in real-time
A two-way flow between the distribution channel and NextPax channel manager enables real-time booking retrieval, content synchronization (pictures, descriptions, and amenities), property availability updates, and price updates.
CuddlyNest handles payments and offers a completely integrated content distribution system, making the onboarding process simple and fast for property managers.