Distribute to CHECK24 with the Channel Manager
Germany's largest comparison portal
CHECK24 is Germany's largest comparison portal with over 16 million users. They are now really pushing their vacation homes initiative, and their goal is to enable their users to find, compare and book the best vacation apartments, houses and holiday homes. They feature over 80,000 destinations worldwide and in terms of demand they are really strong on the German speaking market (DACH, Germany, Austria & Switzerland).
Distribute to CHECK24 with your Channel Manager.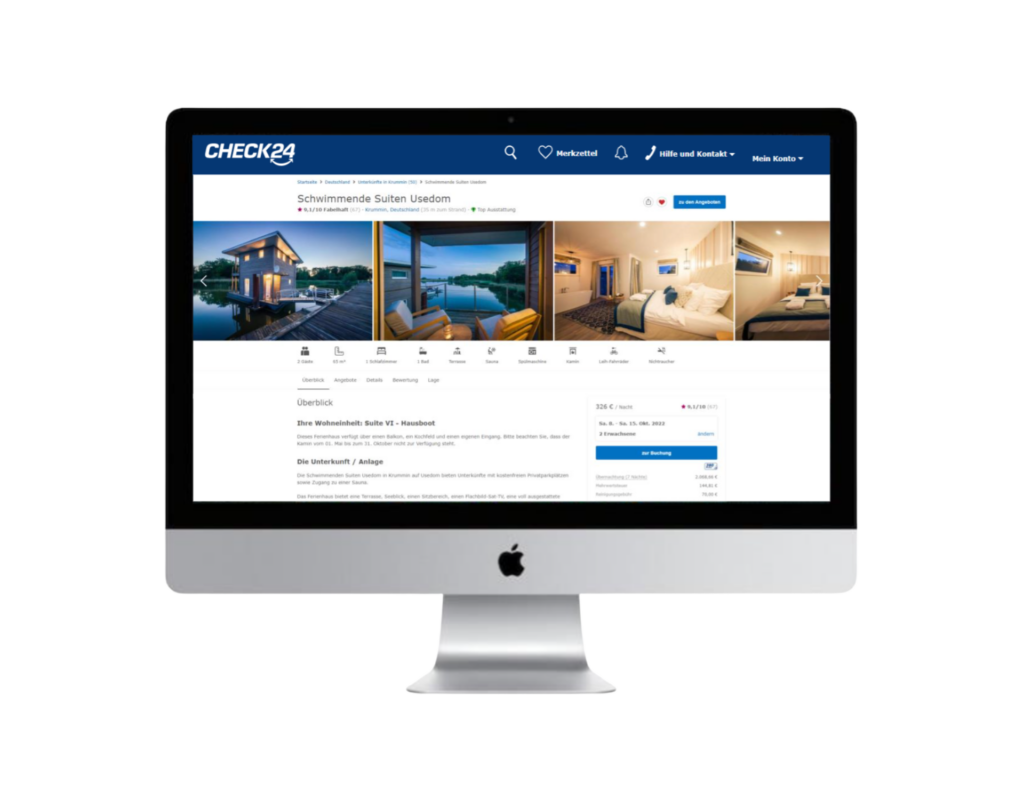 Why distribute to CHECK24 with NextPax?
Category: Comparison Portal
Geographic focus: Global
Segment: Strong focus on the vacation apartment rental and on the travel sector (in addition to vacation apartments and hotels, they also provide price comparisons for all-inclusive tours, flights and rental cars).