If you're a property owner or manager, you know how important it is to have a streamlined process for managing your bookings. At NextPax, we understand this and are always working to improve our channel manager services and provide the best possible experience for our customers.
That's why we're excited to introduce our new Bookings Overview. With the new Bookings Overview, you'll be able to manage your reservations more efficiently.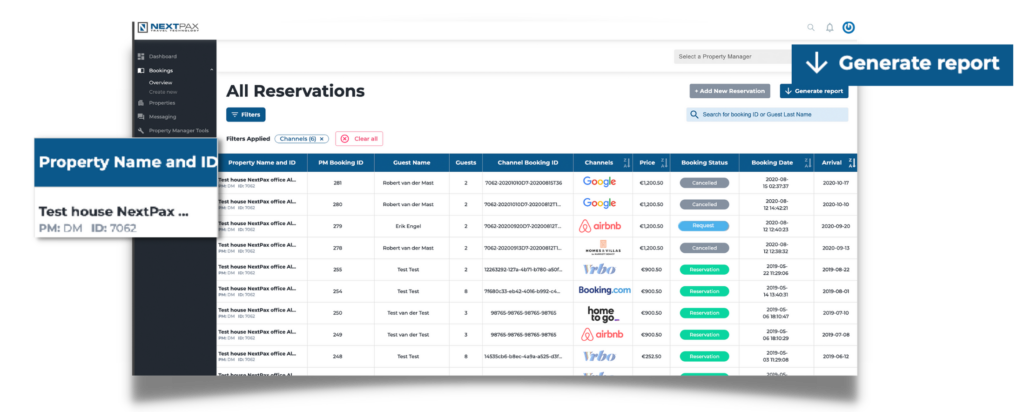 You can now see the Property Name and ID and generate reports.
Our extended booking search feature now allows you to search for reservations by guest name, in addition to the previous search by ID. This means you can quickly find any reservation, even if you don't remember the ID number.
Also, we've added new columns to the reservations table, including guest name and the number of guests. This way, you can get a quick overview of your reservations and identify any potential issues.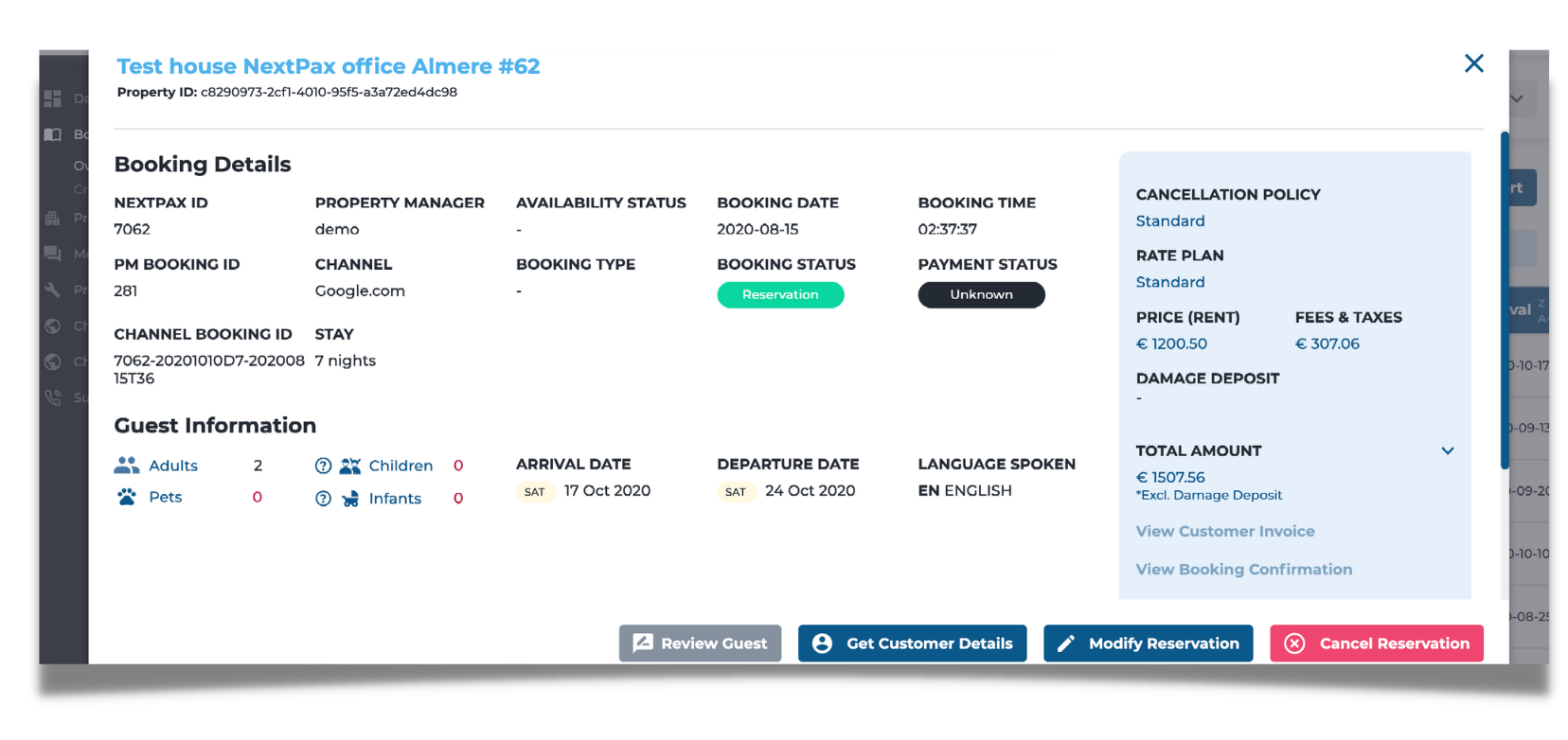 The name of the property is also a link that redirects you to the same property in our Core System.
You can see a breakdown of the price in the blue square on the right. 
In addition to the new columns, we've also extended the filter options available in the Bookings Overview. You can now filter by check-in date, on-request bookings, and booking type, making it easier to find the reservations you need without having to sift through irrelevant data.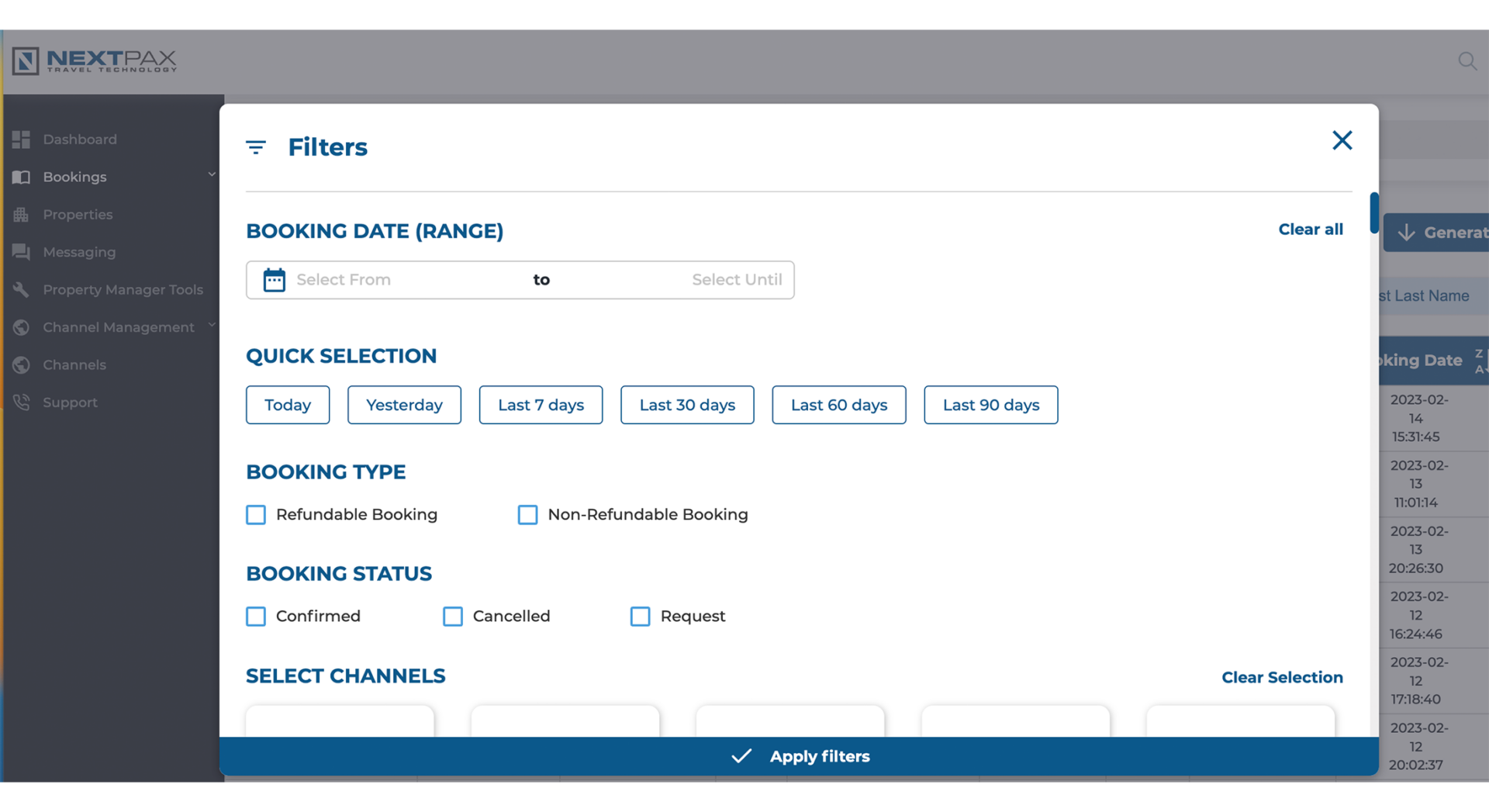 Another new feature we've added is the ability to generate custom reports based on the data in the table. This will allow you to get a more detailed overview of your reservations and spot any trends or patterns that may be helpful in optimizing your property management strategy.
Finally, we've added a new feature that allows you to add a new booking directly in the Bookings Overview. This streamlines the booking process and makes it easier for you to manage your properties.
We believe that these new features will be beneficial to vacation rental and hotel property owners and managers and help them manage their properties more efficiently. 
Schedule a call with one of our experts and learn more about our channel management solutions and how we can help increase your bookings and maximize your revenue!