Vrbo,
Where families travel better together
Choose the best Channel Manager for Vrbo to easily list your accommodations
With over 2 million bookable vacation rentals, Vrbo connects homeowners with families and vacationers looking for something more than a hotel for their trip. The Vrbo community offers families an array of rental property types such as condos, cabins, lake rentals, beach houses, and more. Vrbo's mission is to find every family the space they need to relax, reconnect, and enjoy precious time away together. Listing with Vrbo, also means automatic distribution towards their other brands, Abritel.fr, FeWo-direkt.de, Bookabach.co.nz and Stayz.com.au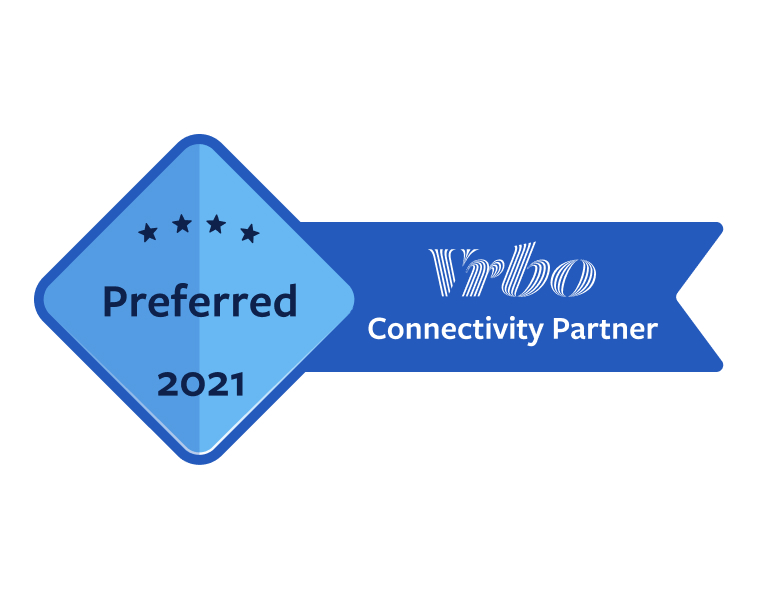 Why choose NextPax as a channel manager to list your accommodations on Vrbo?
8 reasons why you want to add Vrbo to your channel portfolio
All about the Vrbo connection via NextPax
How do I get better placement in Vrbo's search results and stay competitive?
Owners and managers who meet or exceed Vrbo's Marketplace Standards often place higher in search results. Therefore, we recommend improving your property's performance by focusing on the following key metrics: 
Cancellation rate

– Avoid initiating cancellations whenever possible as this may negatively impact your cancellation rate. Travelers can initiate a cancellation request from their traveler account, which will not impact your cancellation rate. 

Bookings

– Accepting most booking requests boosts traveler confidence in your property and our platform.

Acceptance rate

– Travelers feel frustrated when they find out a property is unavailable after they've requested a booking. Accepting most booking requests increases traveler confidence in your property and can improve your acceptance rate.

Reviews

– Encourage travelers to submit feedback after their stay at your property. When you accept online bookings, travelers will automatically receive review requests after their stay is complete.
When and how does Vrbo charge commission?
Vrbo bills commission monthly. In the first week of the month, you'll receive an invoice for all stays completed the prior month. In addition, you have access to a monthly statement of all bookings and invoices completed in the previous month. You can access it in your Vrbo dashboard
How Is Vrbo offering support?
On help.vrbo.com you can find all available information to help you as an accommodation partner to find your way around in the Vrbo community. Also, their YouTube channel contains all how-to video's specifically catering accommodation services and 24/7 support is available in your language
How can I become a Vrbo Premier Host?
In order to become a Vrbo Premier Host, your account and accommodations need to meet the following requirements:
You need to have a 4.3 or higher average review rating (out of a 5 point system).

Maintain a 90% or higher booking acceptance rate.

Maintain a low owner initiated cancellation rate, less than 5%

Have 3 or more guest reviews.

Five bookings or 60 booked nights.
Vrbo has a Premier Host scorecard available under Performance in your Vrbo dashboard, where you can track your progress toward achieving Premier Host status. Vrbo quarterly assesses all applications and gives the Premier Host status if all requirements are met. Benefits are: Premier Host Badge, included in Premier Host filter, access to their Boost Program (improves search position) and priority support with 24/7 access
Does Vrbo also offer long-term stays?
Yes! Vrbo is now able to offer 90-day stays
Frequently Asked Questions
'Property managers who work with Preferred Partners such as NextPax have shown great success on Vrbo sites'
`thanks to their seamless integration and access to world-class tools`
Senior Lead, Channel Operations at VRBO