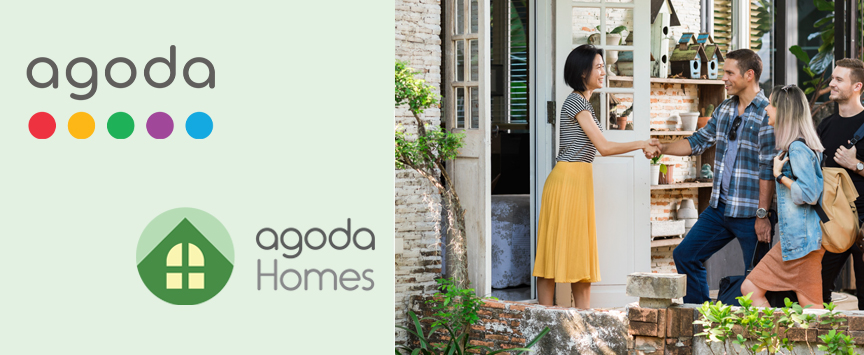 Meet Agoda & Agoda Homes: What Can They Mean For Your Business?
Agoda is a newly certified distribution channel available on the NextPax platform that is rooted in Asia and has a global reach. It's also part of the Booking Holdings Company, one of the world's largest OTA's. So if you are looking for expansion into an Asian customer base to add untapped markets to your distribution channels, Agoda can be an interesting channel. With the automated onboarding process, you can create your listings on Agoda with minimum effort. Just click below on the 'sign-up' link to get started!
The vacation home rental brand (Non-Hotel Accommodation) of Agoda.com
What are the advantages of working with Agoda?
Reach – one of the leading OTA brands in the world
Agoda reaches millions of travelers from 65 countries.

Simplicity – easy onboarding
Simply push your listings from NextPax to Agoda – no need to create your listings manually


Flexibility – create first, sell later
Easily create your Agoda Listings first, and open them for selling whenever you are ready
1. Click the button to sign up with Agoda and learn more about their terms of service.

3. Ensure all your information is up-to-date (rates, calendar, content) in your PMS and on NextPax.