Channel Manager - Payment Processing
Ensure effortless guest payments through one of our certified & connected payment providers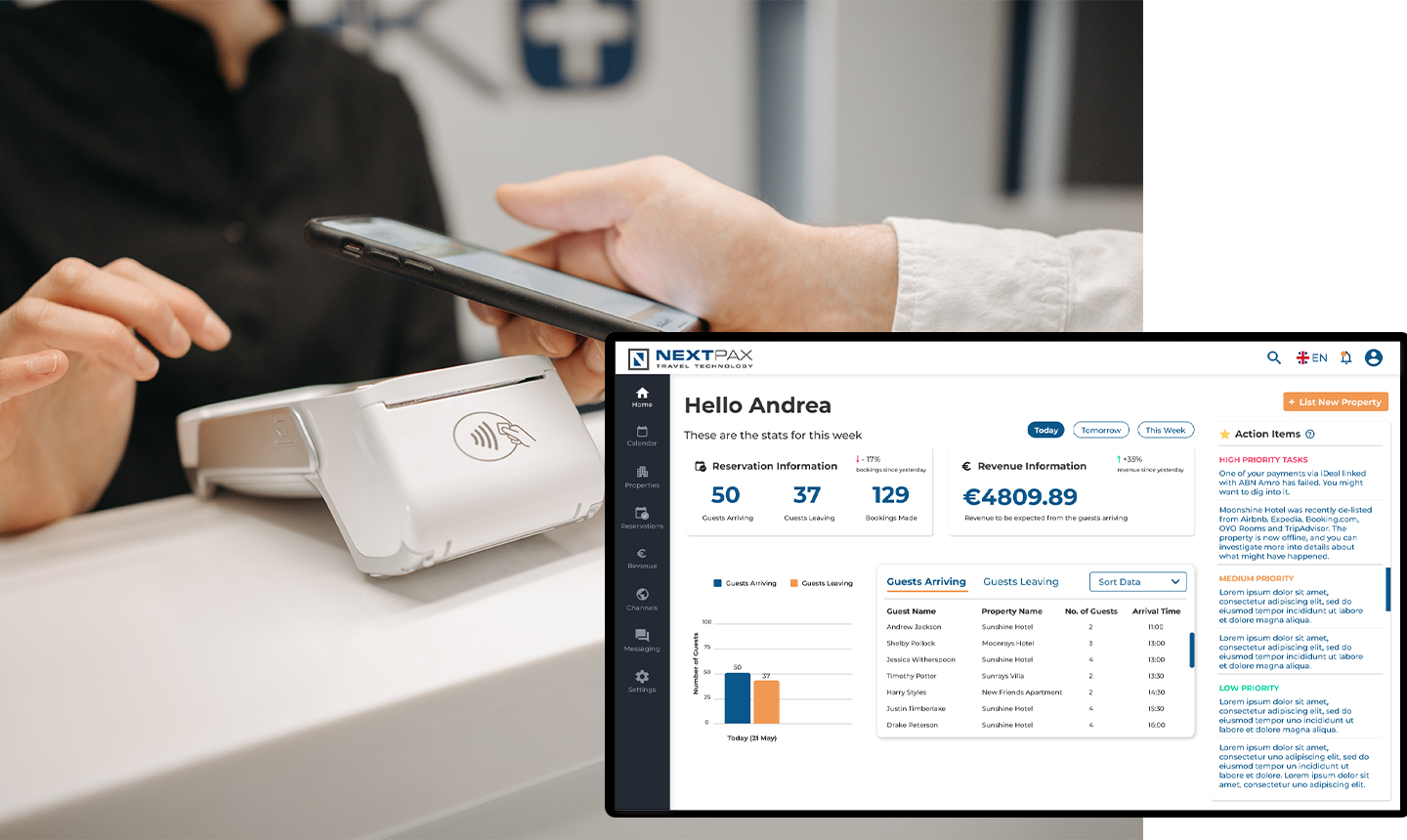 Efficiency
Automation of all payment processes and transactions.
Efficiency
Create better conversion, more diversification in your demand and more revenue for your business
Reduced fraud bookings and cancellations
Reduces fraud bookings to 0 and cancellations with 30%
Reduced fraud bookings and cancellations
Working with semi-online and offline payment methods like payment links, bank transfers or cash payments imposes a threat to your business as you might not be able to capture the payments from guests.
Secure
We are fully PCI DSS Compliant
Secure
We adopt the latest security and legal regulations into our payment solutions, such as the newest SCA/PSD2 regulations.
Alternative payment methods
Increasing your customer base by accepting more alternative payment methods, such as: iDeal, Sofort, PayPal, WeChat, Apple Payments and many more.
Alternative payment methods
Many of our channel partners are launching alternative payment methods towards their guests, presenting the funds on a virtual credit card.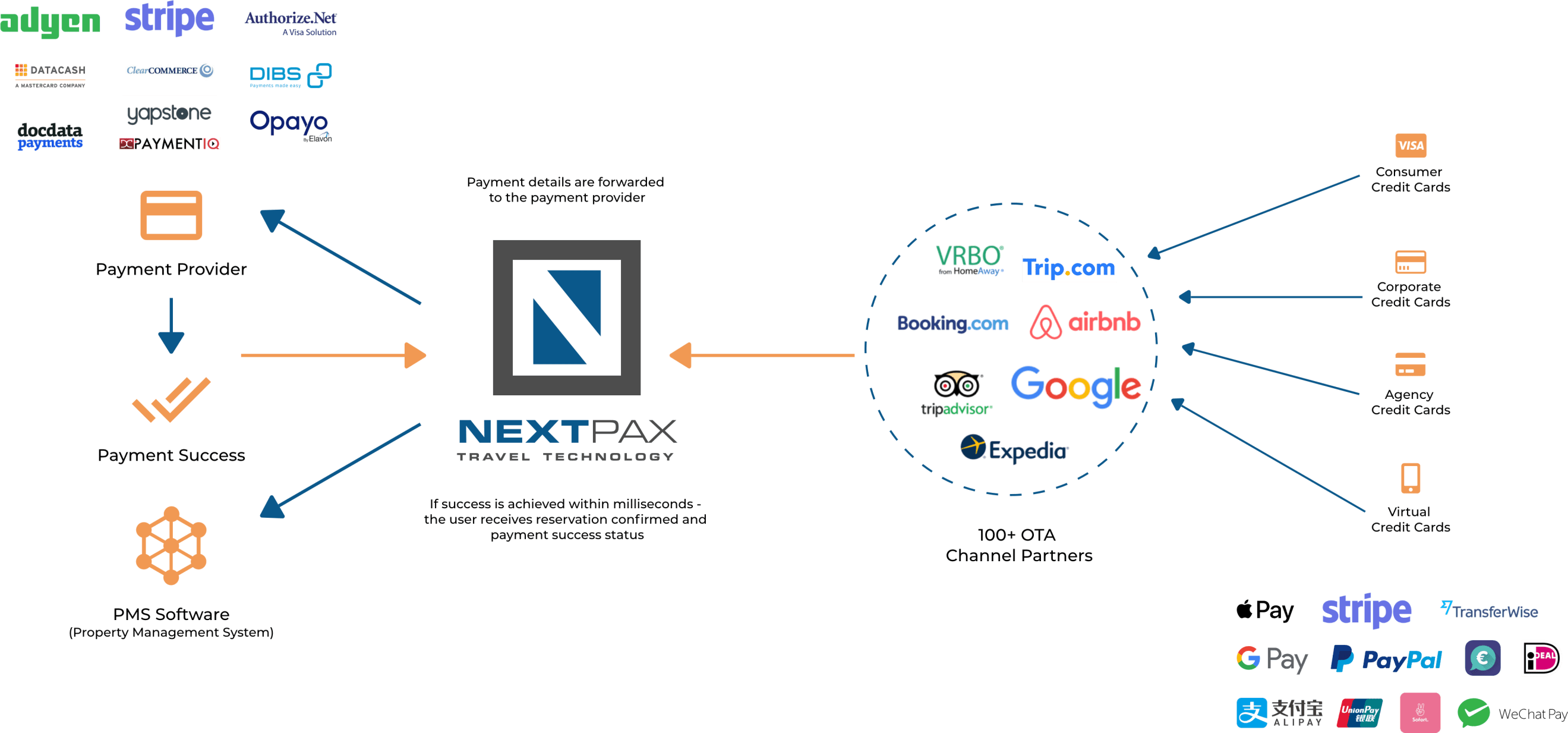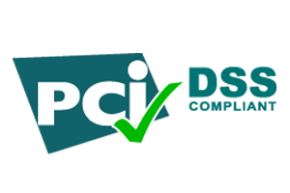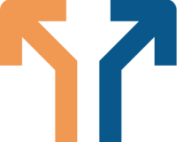 "Working closely with NextPax for almost ten years I can truly say they are an amazing partner.' 'They keep us sharp and innovative, challenging us to get the most out of our relationship both technically and commercially. Their exceptional service and partnership has let them to be one of few top tier premier connectivity partners."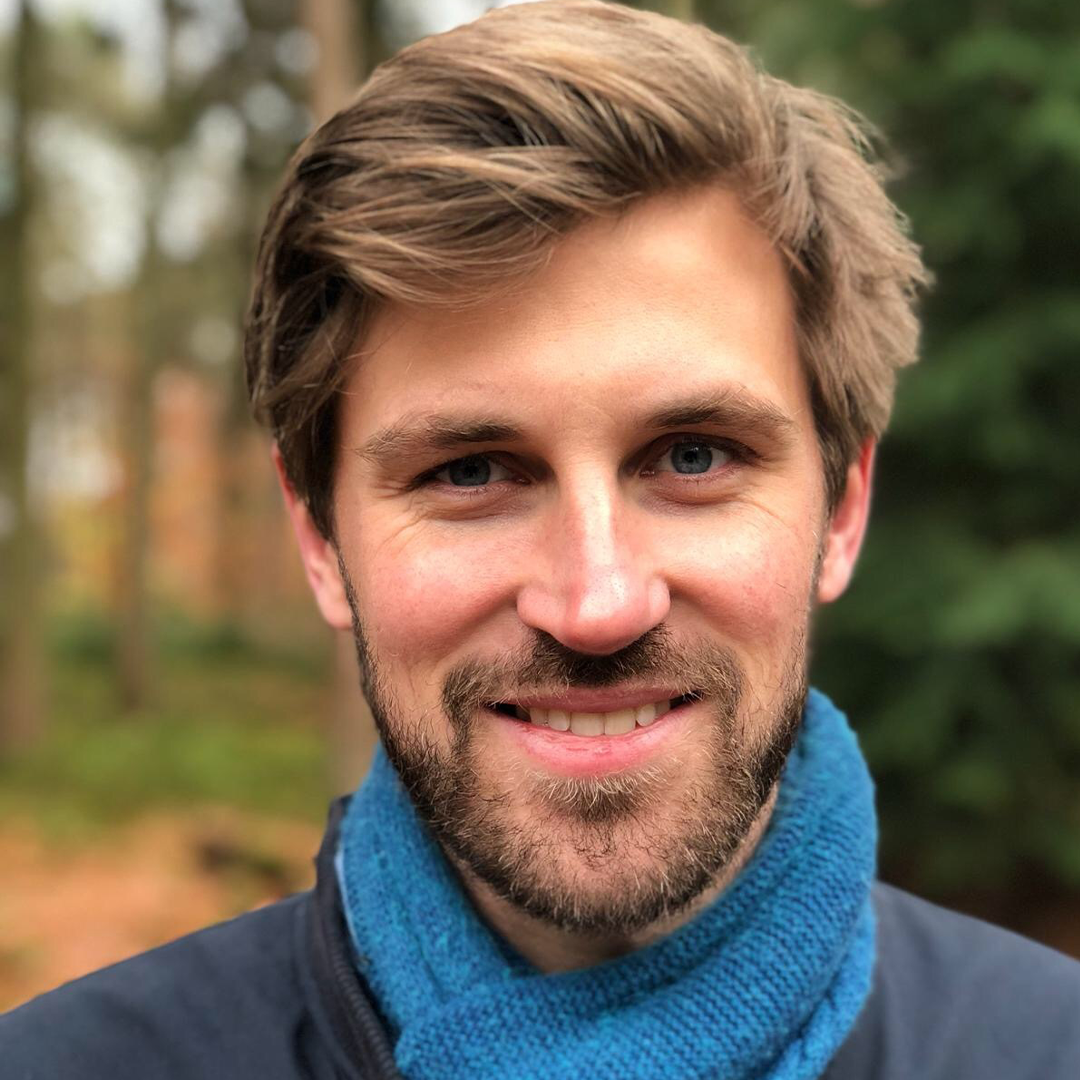 Your Full-Service Channel Manager