The Channel Manager
for Bed and Breakfast
With the channel manager for bed and breakfast you don't have to worry about technology anymore, so you can focus entirely on your guests.
Our technology simplifies your distribution efforts. Hereby making channel management easier, quicker and more secure.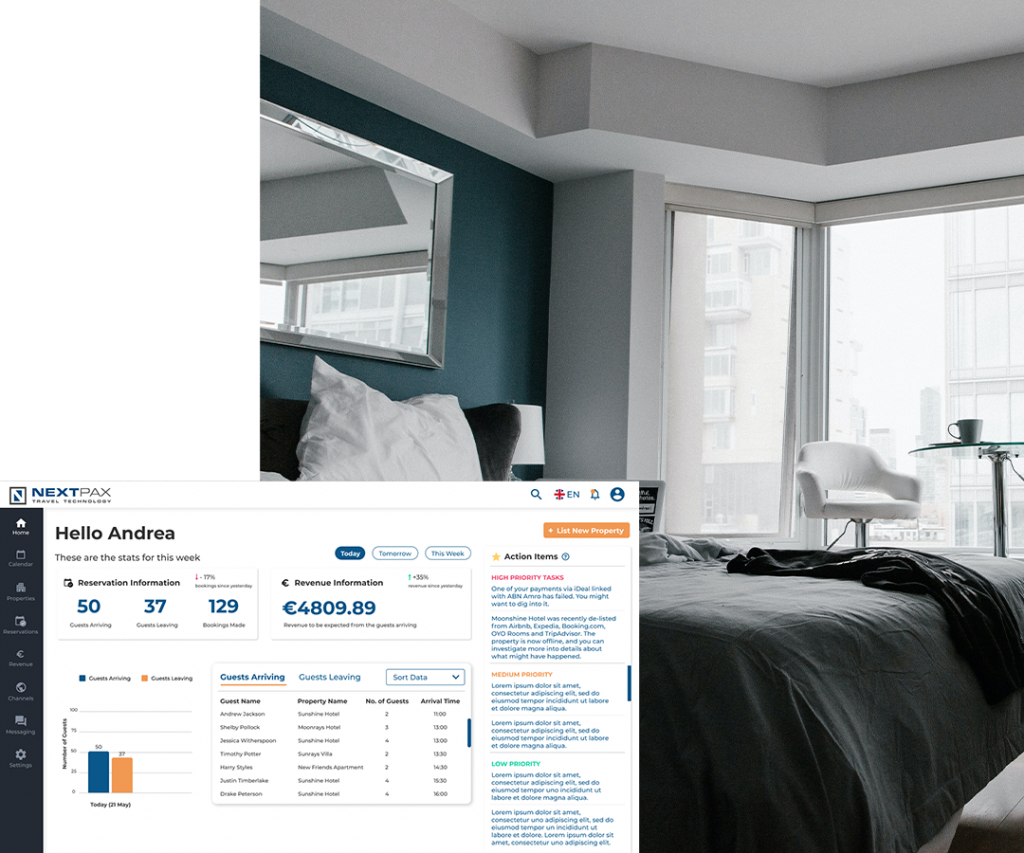 Why Choose NextPax as a Channel Manager for
your Bed and Breakfast?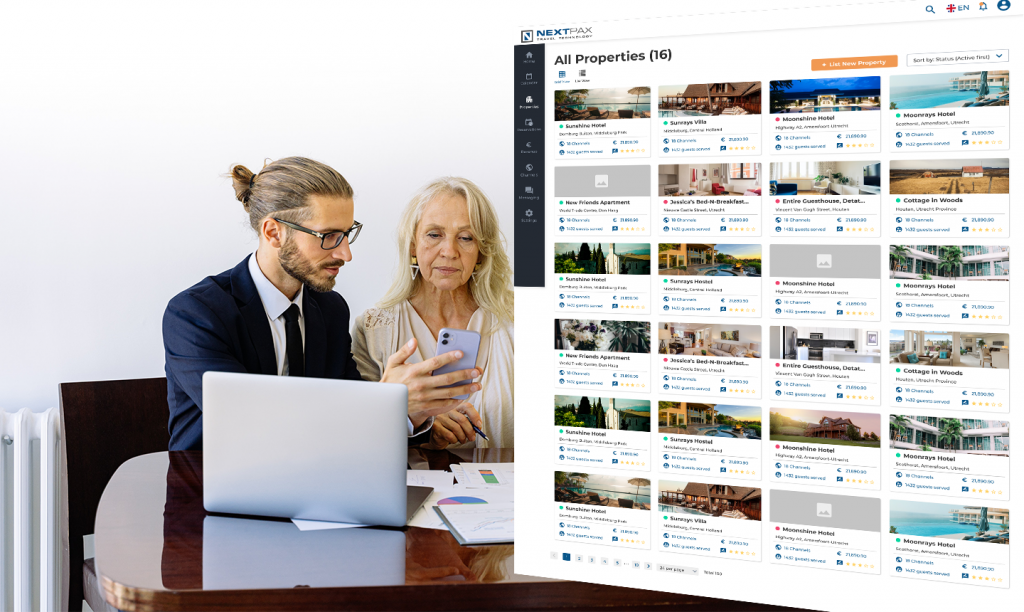 Connect to 100+ distribution channels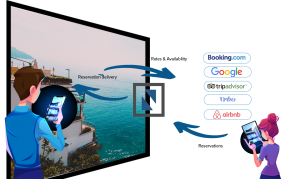 Streamline channel management processes
Our aim is to empower Bed and Breakfasts to streamline their everyday processes. We do not only simplify these processes, but also make them quicker. Meaning that in just a few clicks you are able to manage for instance: payment processing, guest-information, booking details, guest messaging, creating reports and much more. Further, you can generate an overview of every single booking with all the information you need. Learn more about our channel management solutions, such as the Channel Distribution System or the Supply API.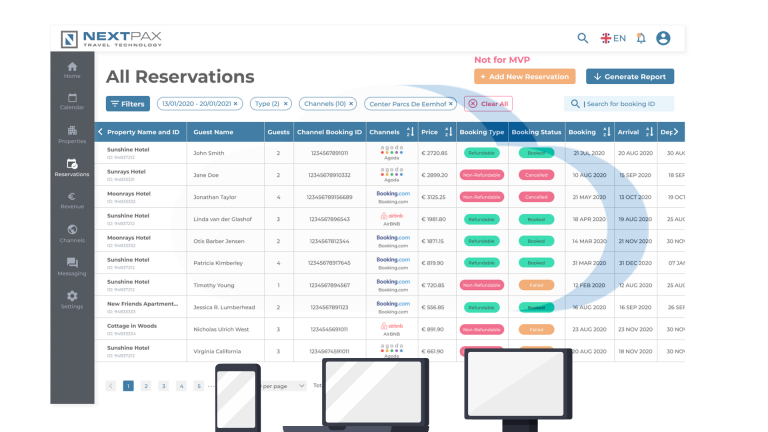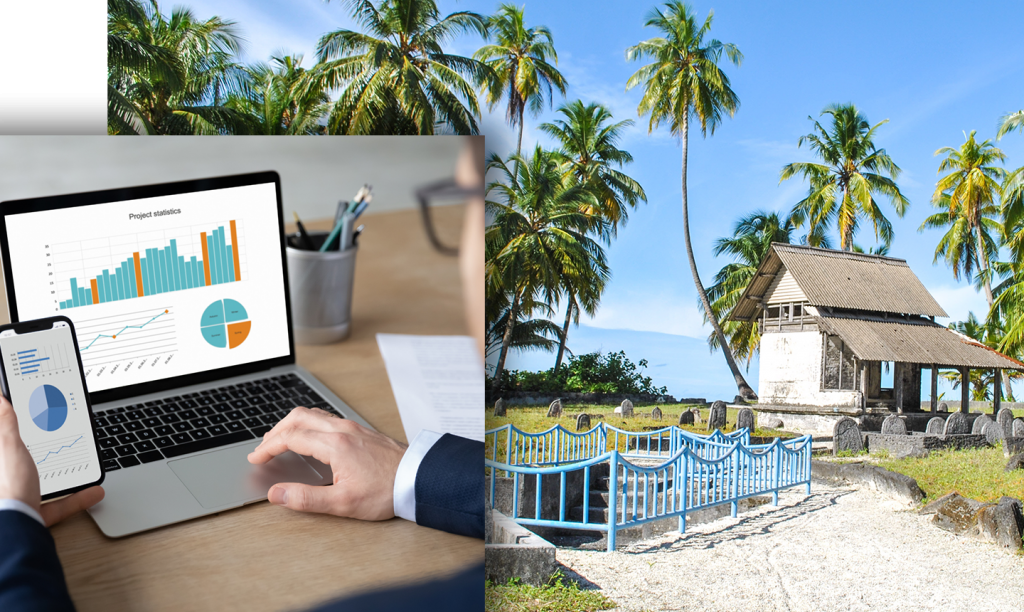 Run your B&B and your bookings more efficiently with the channel manager features that you can use on a daily basis. Updates are made in real time thanks to our seamless state-of-the-art technology. As a result, you will have limited to no chances of over-bookings.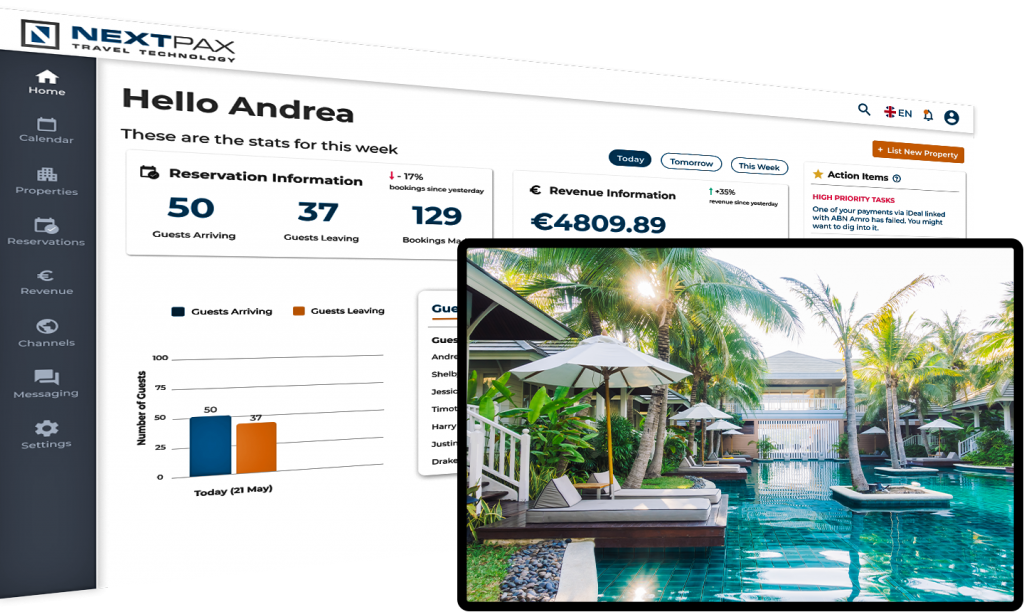 All our solutions are cloud-based, mobile first, user-friendly and have a one-click interface. Helping you complete major processes, quicker and easier.  The Channel Distribution System is a new NextPax channel manager product which allows you to distribute content instantly to any connected channel. There is no need for spreadsheets and file with our user-friendly CDS!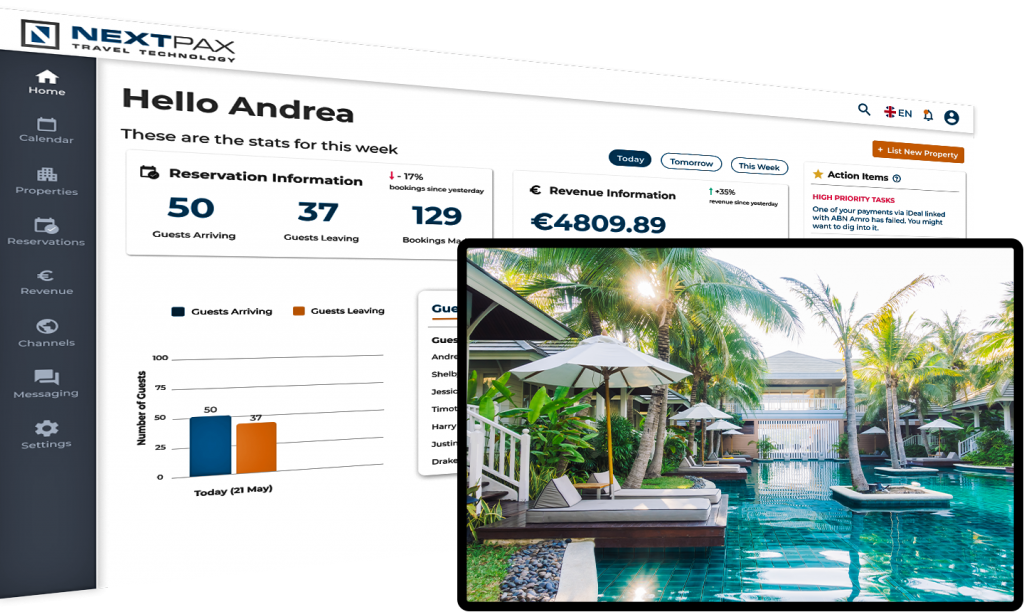 Our Channel Management products are used by all types of accommodations. Learn more about all the features and benefits of your full-service channel manager.

Contact us to learn how we can help you improve channel management.